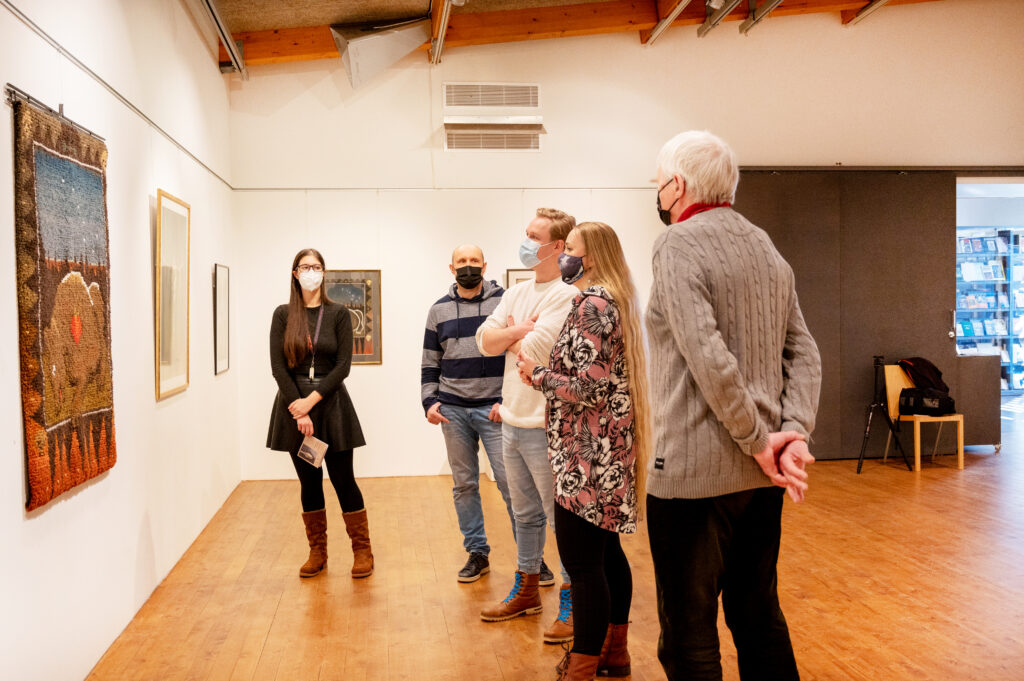 Juminkeko features temporary exhibitions all year round.
The exhibitions deal with the Kalevala as well as the Finnish and Karelian folklore. They can also be connected to a certain annual theme. The theme of the year 2022 is the Veps and the Vepsian culture.
We wait for you at one of our openings, concerts, lectures or perhaps at the Arhippa Perttunen's symposium.
You will have a taste of how the Kalevala and the folklore are still a source of inspiration for a lot of artists both from Finland and other countries.
You can take part in our events virtually. Check out Juminkeko's YouTube channel.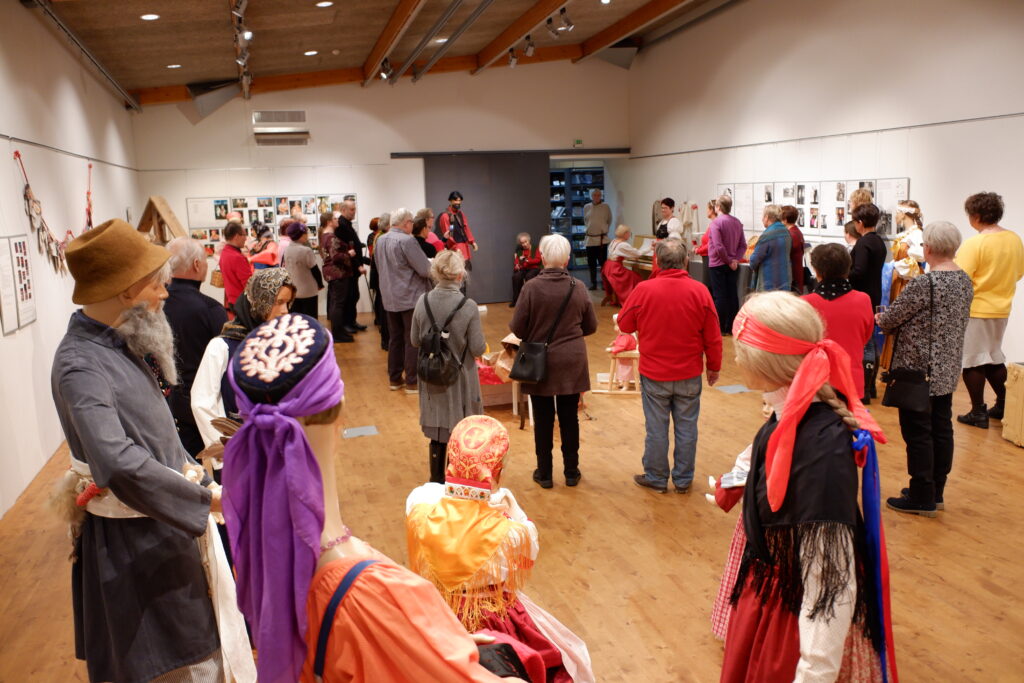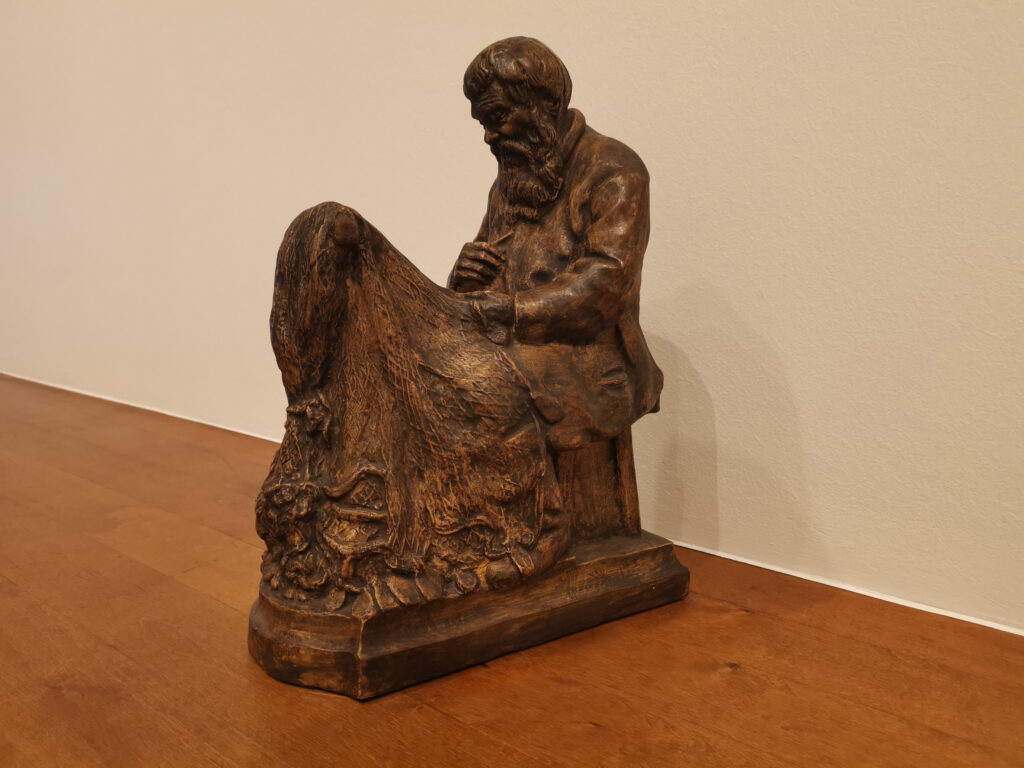 Juminkeko's permanent exhibition features the statues of the Karelian runosingers and the translators of the Kalevala by Alpo and Nina Sailo.
Martti Aiha's sculpture "Arhipan kivi" dominates Juminkeko's courtyard. Commissioned by the Finnish Kalevala Society and the Karelian Culture Society, this work is dedicated to the singers of the Kalevala.
Antti Nieminen's statue "Ruoto" is also on display.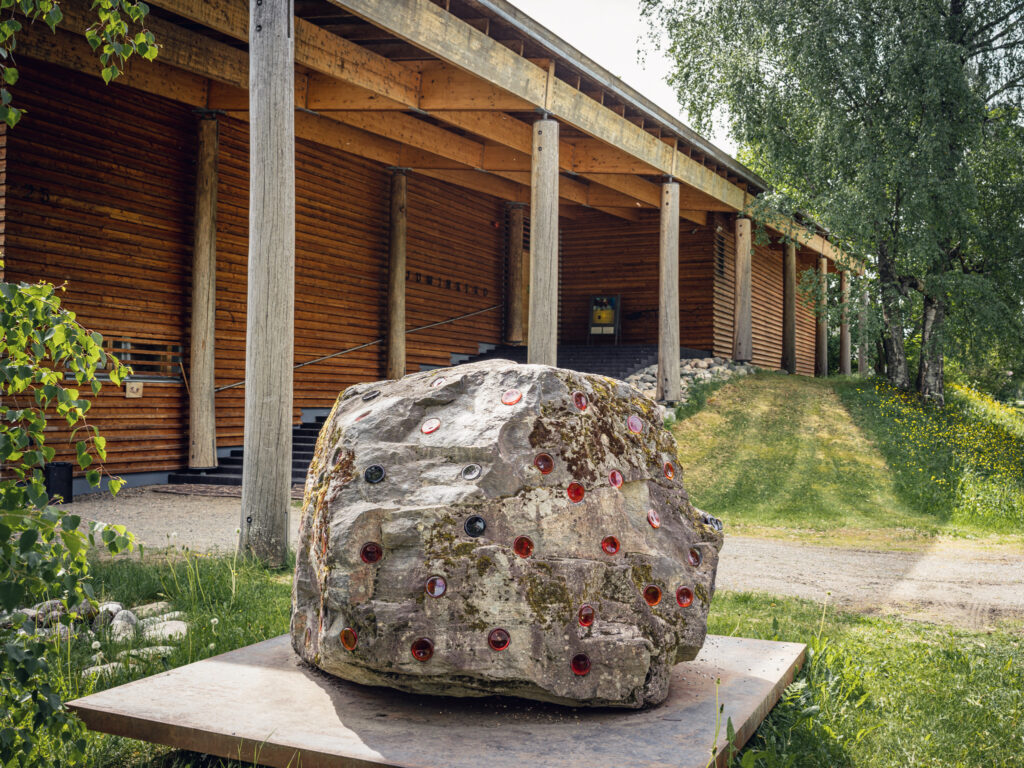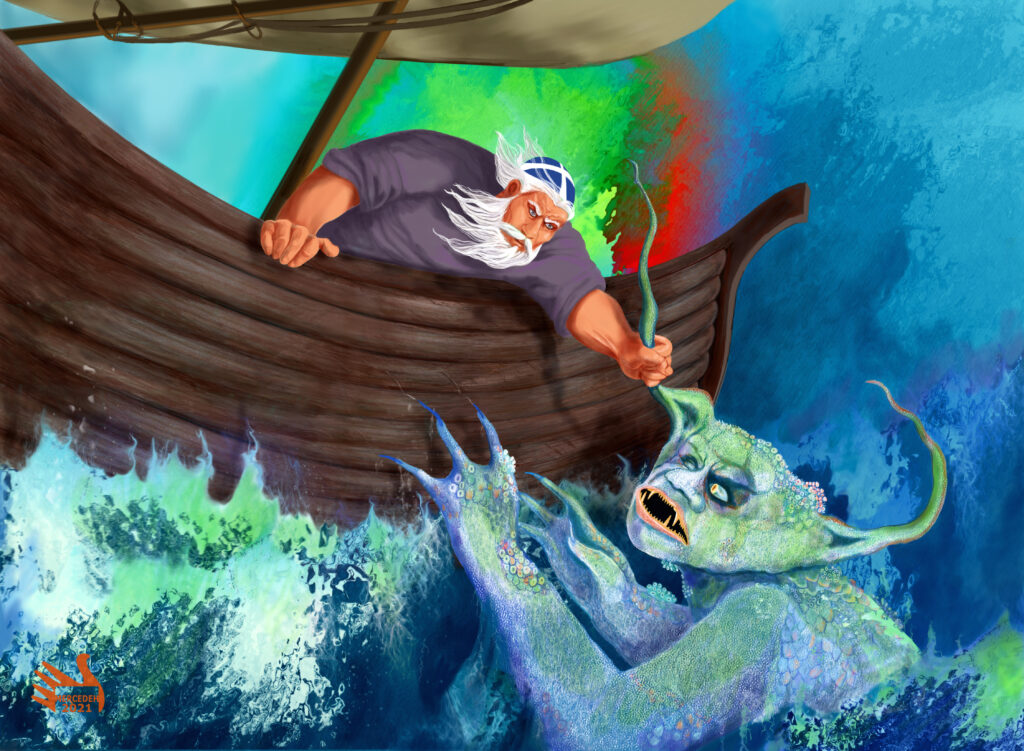 Some of Juminkeko's exhibitions can be borrowed.
Are you an artist? Would you like to have your works shown at Juminkeko? Then write to info@juminkeko.fi
Remember: your exhibition must relate to the Kalevala, the Karelian culture, etc.