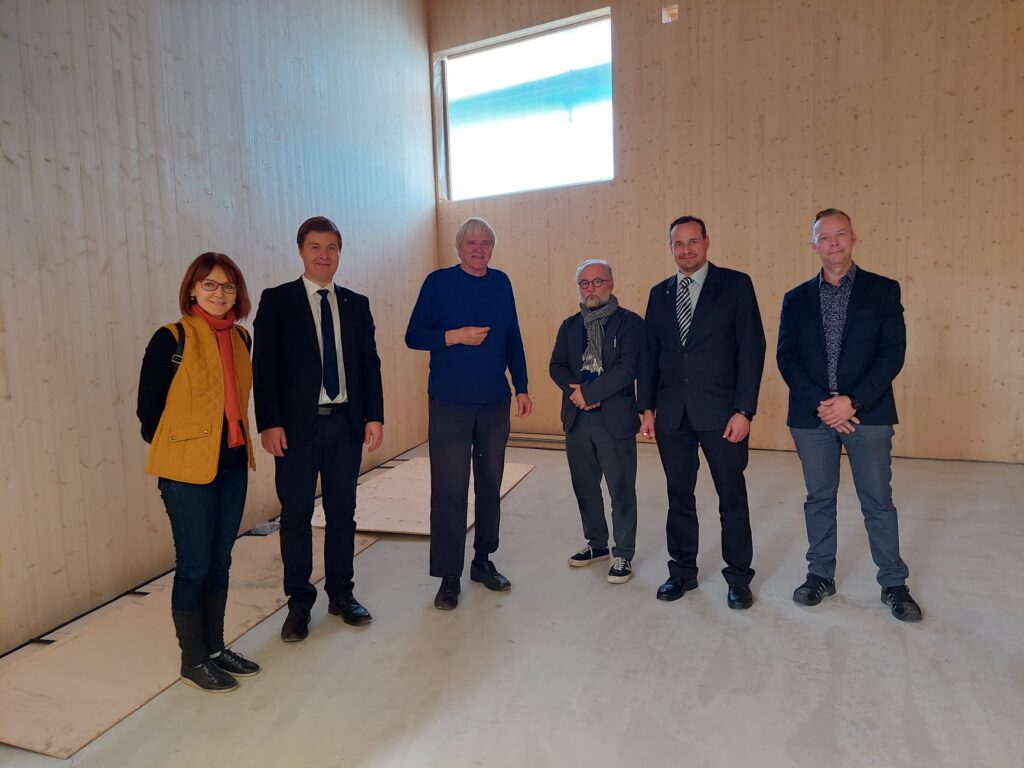 Juminkeko's additional building was built in 2021 as an extension of Juminkeko with whom it constitutes a unique cultural ensemble. The new building is a reference point for the wooden architecture from Kuhmo. It has been designed by Heikkinen-Komonen OY, the very same agency that once planned Juminkeko. The zero-energy building is made of cross-laminated solid wood panels and powered by geothermic energy and solar panels on the roof.
The new building hosts Juminkeko archive as well as Matti Kuusi's scientific collection inherited by Juminkeko.
The building features a research room and is also the headquarter of Kuhmo UNESCO City of Literature-office.