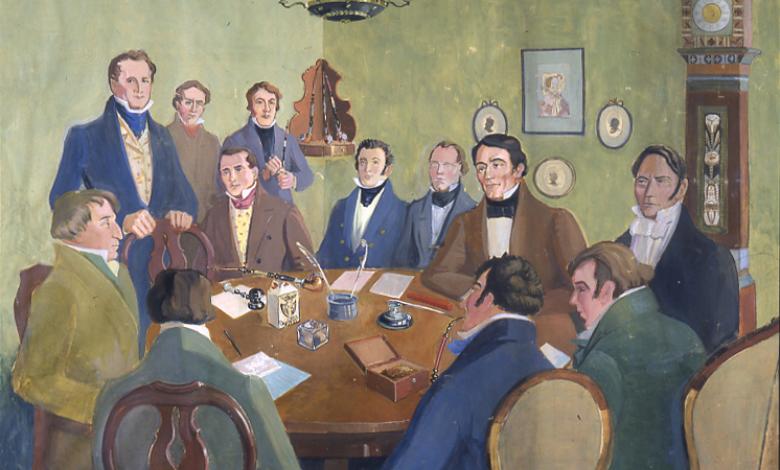 Lönnrot's second trip took place in the summer of 1831. In the February of the very same year, Lönnrot was involved in establishing the Finnish Literature Society. He was chosen to be the Society's first secretary but relinquished this post when he left to collect poetry in May 1831. The Society granted him 100 rubles for the journey but he never had a chance to use it; what proved to be an ill-fated trip ended before he reached the Karelia of the White Sea, his intended destination.
The trip was fraught with obstacles from the outset. By the time he arrived in Savo, Lönnrot was suffering from a prolonged cold. When he reached Kajaani, he was met by and agreed to the pleas of Samuel Roos, the district physician, to make rounds through the more remote areas checking the state of vaccinations. And on 6 August, just as he was on his way to Viena, he received an order from the National Board of Medicine obligating him, like all other physicians without a permanent position and persons holding a master's degree in medicine, to come to Helsinki to fight the cholera epidemic spreading toward Finland from the east.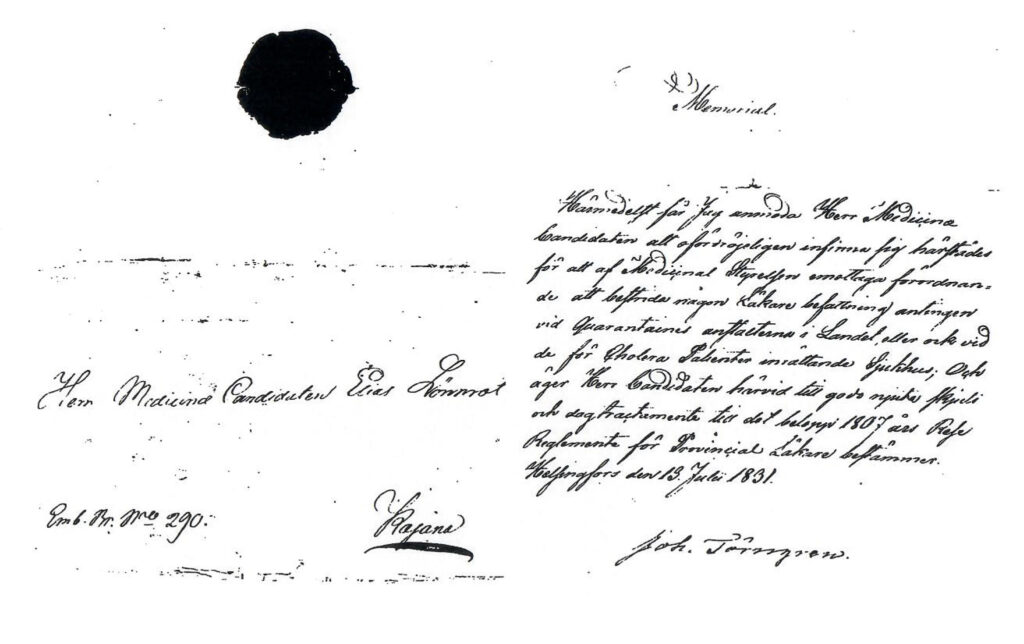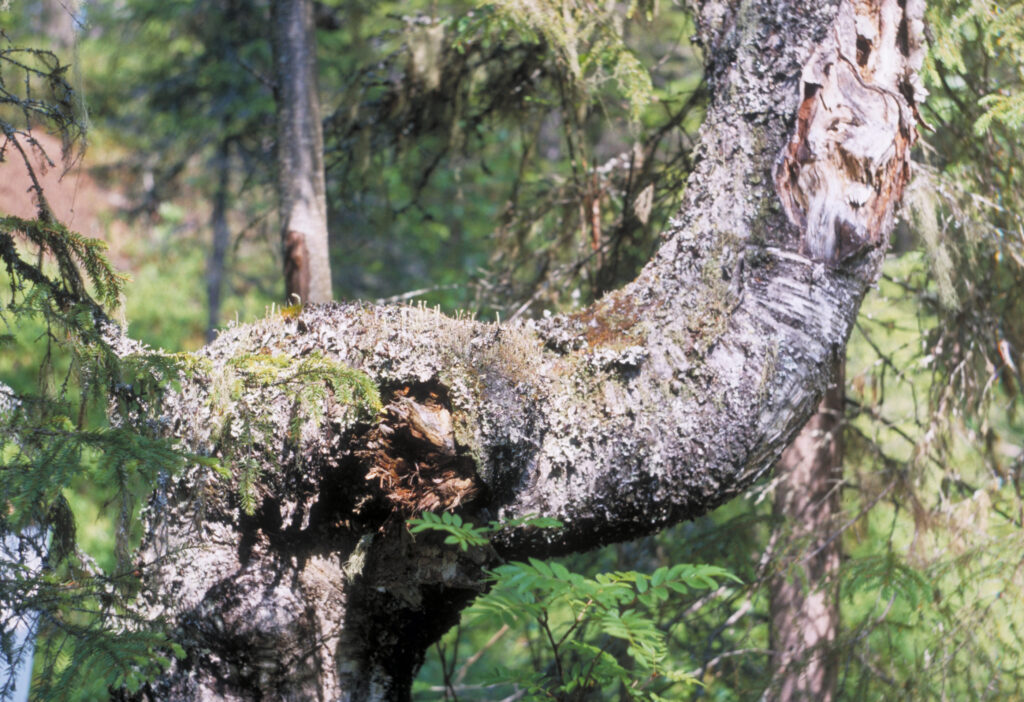 On his second trip Lönnrot recorded a mere five poems. He mentioned only one runosinger, Lassi Kinnunen, at the end of a note. He sang to Lönnrot the origin of the stiches. During the trip, Lönnrot recorded also some spells such as the one against the snake and the one of the iron. As for the epic, he got 9 verses about the Väinämöinen's wound and 26 verses about the forge of the boat and the the encounter with Vipunen. There is no information about the singers he met nor the villages he got the songs from but most likely Lönnrot recorded them in Kuhmo, Hyrynsalmi or Kianta.
Lönnrot's notes are kept in the folkloristic archive of the Finnish Literature Society and include the  explanations of the boat trip from the church of Kuhmo to Vuosanka. The explanations were added later.
In a note telling about his return trip he describes the route between Kajaani and Kuopio and added some information about the distances and the proverbs. He reached Hlesinki on the 22nd of August and war immediately taken as apprentice at Hietalahti hospital.